Saltwater flyfishing, Shallow Flat Black Bream flyfishing from Nagoya..... Trust Us!
Can you believe you can enjoy saltwater shallow flat sight fishing in Japan??? Yes, You Can!
Lake Hamana near Hamamatsu city, about 1.5 hours drive from Nagoya is named "LAKE", but connected to the sea. The water is a brackish. So, many ocean species coming in for feeding, such as seabass, flounder, eels. And one of the most popular fish is the Black Bream = Black Porgy called "Kuro-dai" in Japanese. They come up to very shallow flats and you can see them tailing. They are very spooky and not easy to catch, but it is worth to try. Many saltwater flyfishers in Japan are now crazy about it. You will be surprised the number of fish there.
Please Try one of the newest flyfishing!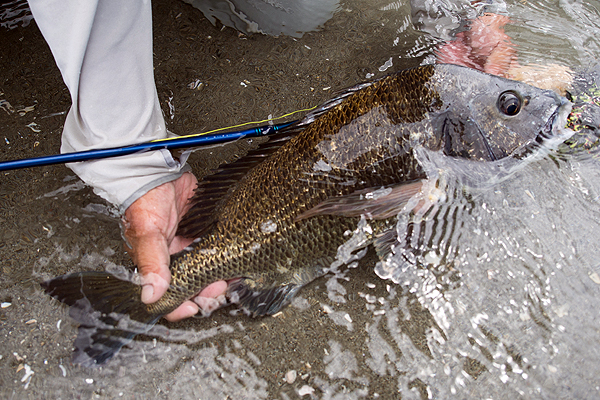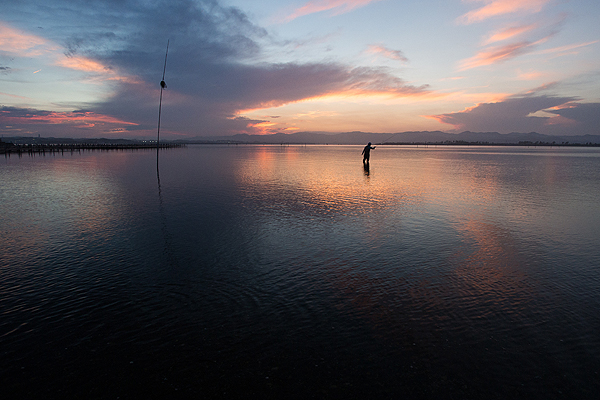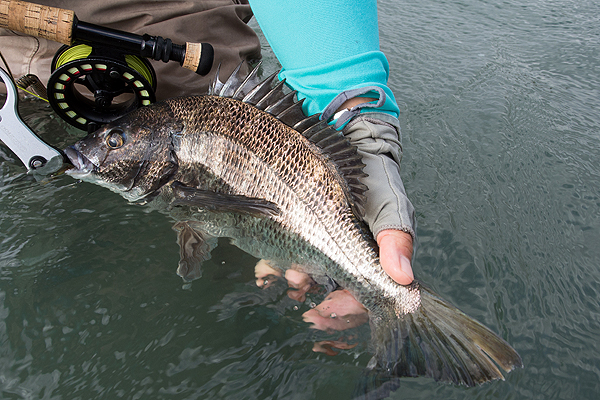 Guide Rate
JPY 55,000
for one person per day
JPY 60,000
for two people per day
JPY 65,000
for three people per day
* Included: guide, boat, rental fishing gear
* Yes, you can stay hotel near lake, then try multi-days fishing.
Please contact us at least a week before your fishing day to arrange the best guide for you!
English speaking guides are very limited in Japan!


Check out our Client's Reports . . . . . Please Contact Us Now. e-Mail . . . . . Back to Top Page
TROUT&KING Fishing Tours
7-12-4-6F Ginza, Chuo-ku Tokyo, 104-0061 Japan / Tel : +81-3-3544-5251 / Fax : +81-3-3544-5532
www.troutandking.com/eng/ . . . . . e-Mail